About Applied One
On the simplest level, this $300-million campaign creates an adaptable, sustainable applied science innovation hub at UBC.
Reinventing Spaces for Integrated Learning
With all the perspectives encompassed by the UBC Faculty of Applied Science united within Applied One, we will help turn the tide on the world's most complex, massive problems, from social inequity and pandemics to the climate emergency. Reimagined and reconstructed educational spaces will bring together students, industry and community as members of solution-focused teams, furthering our commitment to visionary models of sustainability, inclusion and collaboration.
We need you to invest in this bold pivot and in the future it makes possible.
Configurable flex spaces
For new ways of "thinking and doing"
Design and Prototyping Labs
Industry Collaboration Studio
Student Makerspaces and Fabrication Labs
Emerging digital environments
For simultaneous global collaboration and industry prototyping
Digital Collaboration Studio
High-Performance Building Studio
Net Positive Experimentation and Building Lab
Immersive, hands-on learning
Allowing our students to test and experience the future designs
Indigenous Community Planning Studio
Public Gathering and Collision Spaces
Showcase for High-Performance Building Projects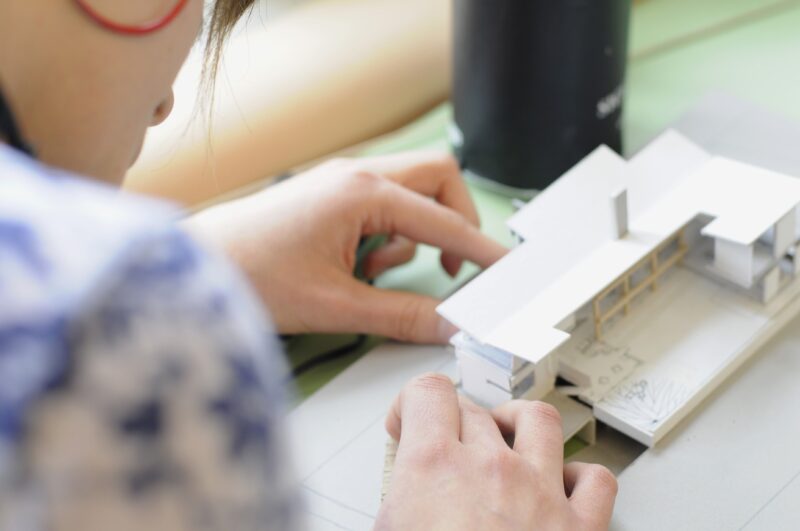 Building for the Pivot
Imagine movable walls. High-ceiling hangars. Flex spaces that are easily purposed and repurposed for solution-focused team learning, teaching and research—a testing ground for the advances produced within. A place that embodies the very designs, technologies and policies we are teaching in our classes and testing in our studios. Whether exploring a new climate technology or affordable building design, students will experience the future in real-time.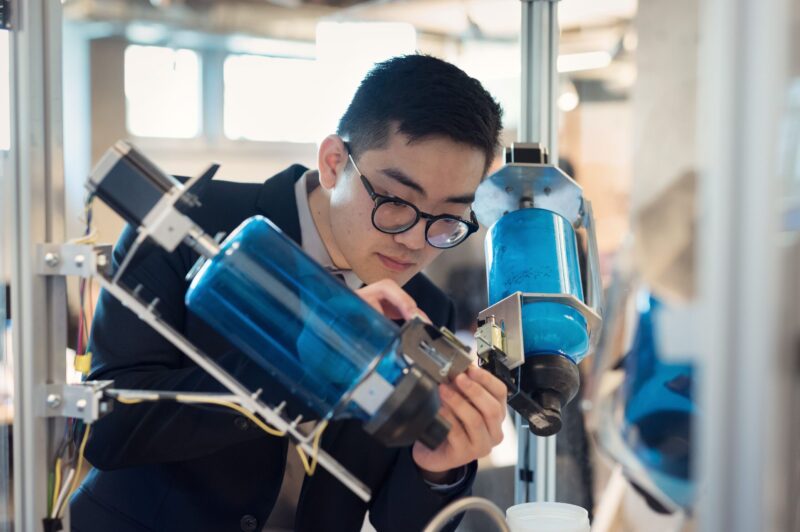 Better Incentives, Faster Solutions
Despite the best intentions, many universities aren't truly multidisciplinary (including our own). Why? Misplaced incentives. Architects primarily work with other architects—and engineers with engineers—because their access to space and funding depends on it.
Applied One will incentivize learning outside a student's field—offering neutral spaces where the humanities and applied sciences can put jargon aside and combine efforts for more intentional action. Rather than standing apart as architects and planners and engineers, we will embrace ambiguity and become problem-solvers who act with intention—together.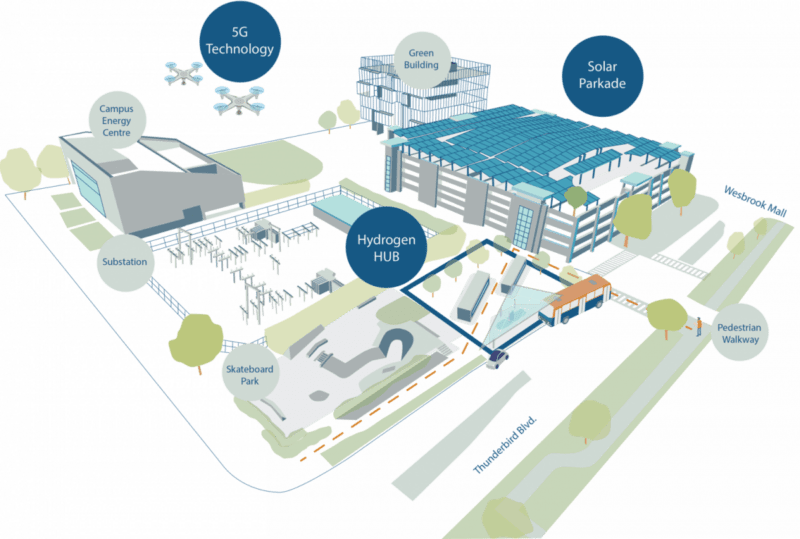 Coming to a City Block Near You
A UBC parking garage is rewriting the rules of how cities allocate energy to citizens. The project demonstrates how a simple parkade can be reconfigured to deliver electricity to the energy grid. Hydrogen is not only generated to fuel cars but stored and reused to heat buildings on campus.
This solution isn't just the product of engineering but design-thinking and community planning—precisely the kind of combined design, tech and policy that Applied One would scale up and bring to a neighbourhood near you. With our new living laboratory, we could roll out solutions faster, and at a grander scale.