Engineers at UBC get under the skin of ionic skin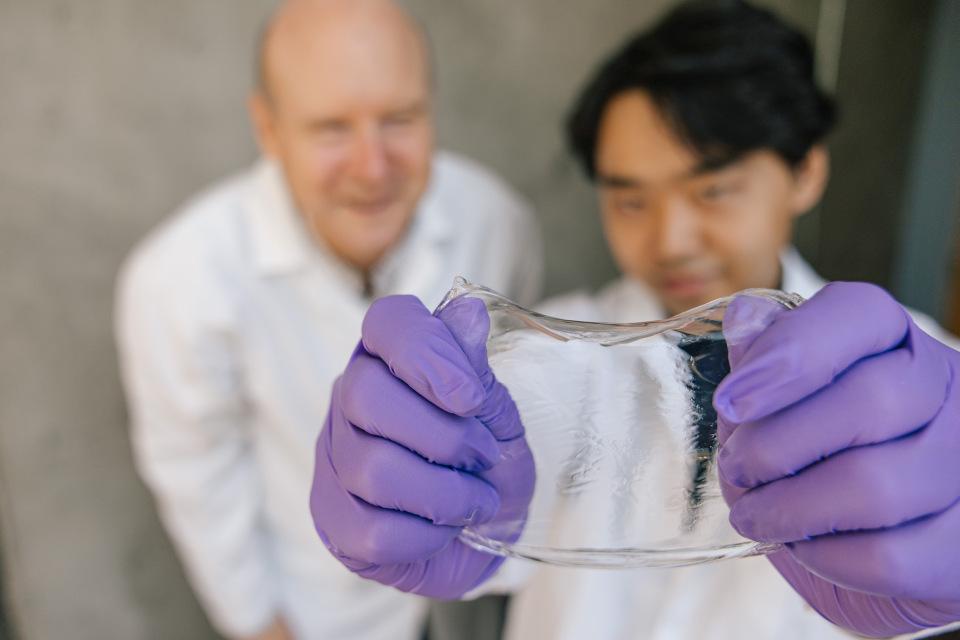 In the quest to build smart skin that mimics the sensing capabilities of natural skin, ionic skins have shown significant advantages. They're made of flexible, biocompatible hydrogels that use ions to carry an electrical charge. In contrast to smart skins made of plastics and metals, the hydrogels have the softness of natural skin. This offers a more natural feel to the prosthetic arm or robot hand they are mounted on, and makes them comfortable to wear.
These hydrogels can generate voltages when touched, but scientists did not clearly understand how — until a team of researchers at UBC devised a unique experiment, published today in Science.
"How hydrogel sensors work is they produce voltages and currents in reaction to stimuli, such as pressure or touch — what we are calling a piezoionic effect. But we didn't know exactly how these voltages are produced," said the study's lead author Yuta Dobashi, who started the work as part of his master's in biomedical engineering at UBC.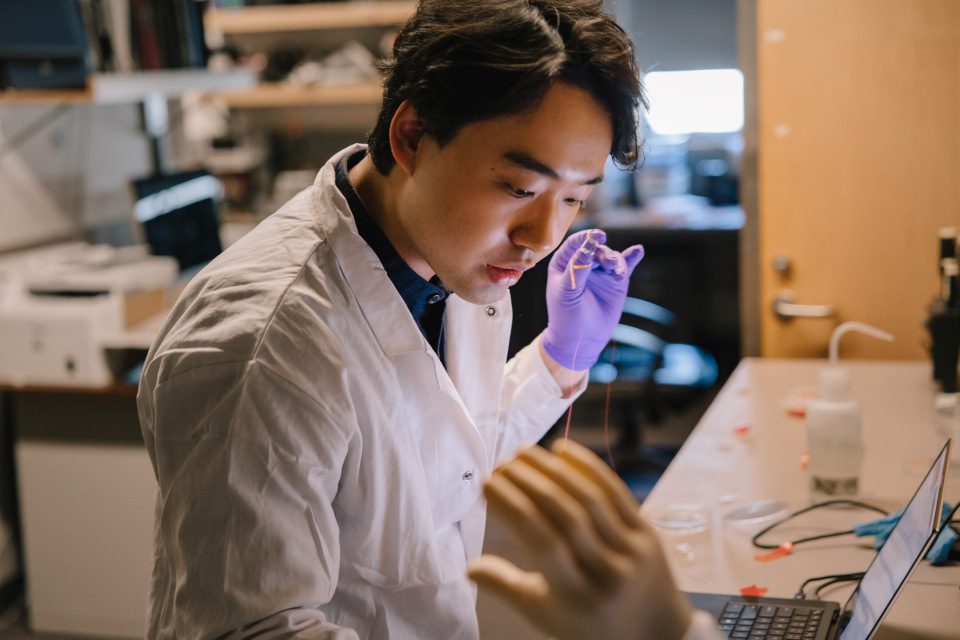 Working under the supervision of UBC researcher Dr. John Madden, Dobashi devised hydrogel sensors containing salts with positive and negative ions of different sizes. He and collaborators in UBC's physics and chemistry departments applied magnetic fields to track precisely how the ions moved when pressure was applied to the sensor.
To read the full story, please visit the UBC Applied Science announcement.